At deepblue networks Budapest, I joined the Brand Activation Team, a group of designers, copywriters, art directors, strategists, and industrial designers that completed Brand Activation Guide and Standards documents for Imperial Tobacco.
These 3-4 hundred page guides directed ITG markets (Russia or Morocco to Taiwan or Germany, pretty much everywhere) on how to launch products or relaunch new pack designs. This included the creation of over 100 executions in an interactive pdf document, and also has been printed out as a book.
The executions targeted internal staff, trade and retail, and consumers in stores, at bars, at duty-free and digitally. It was international in scope, and multi-channeled in its approach.
I contributed to five of these documents, beginning with the concept and working all the way through to completion and delivery 12 weeks later.
Davidoff Premium Line & Slim Line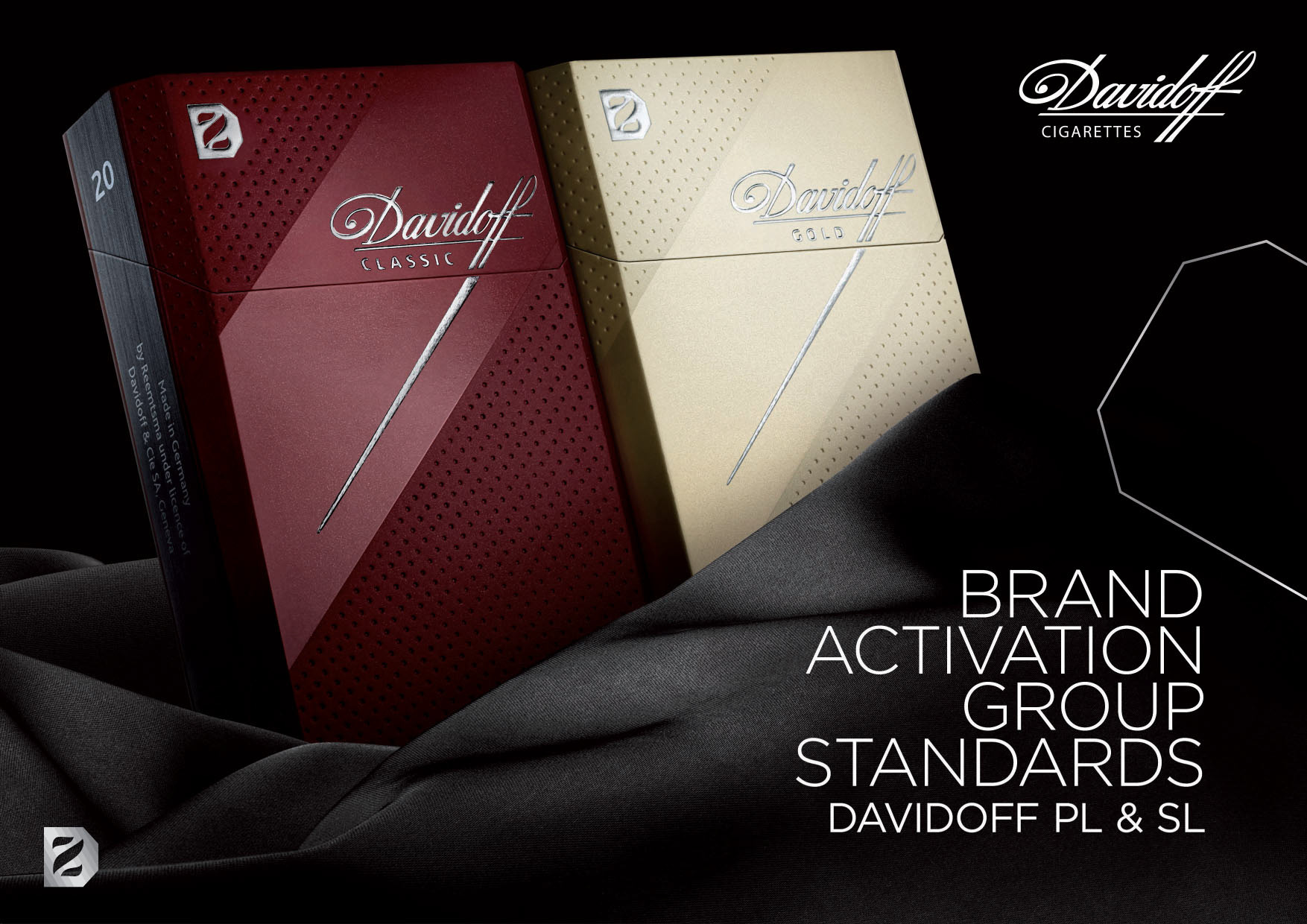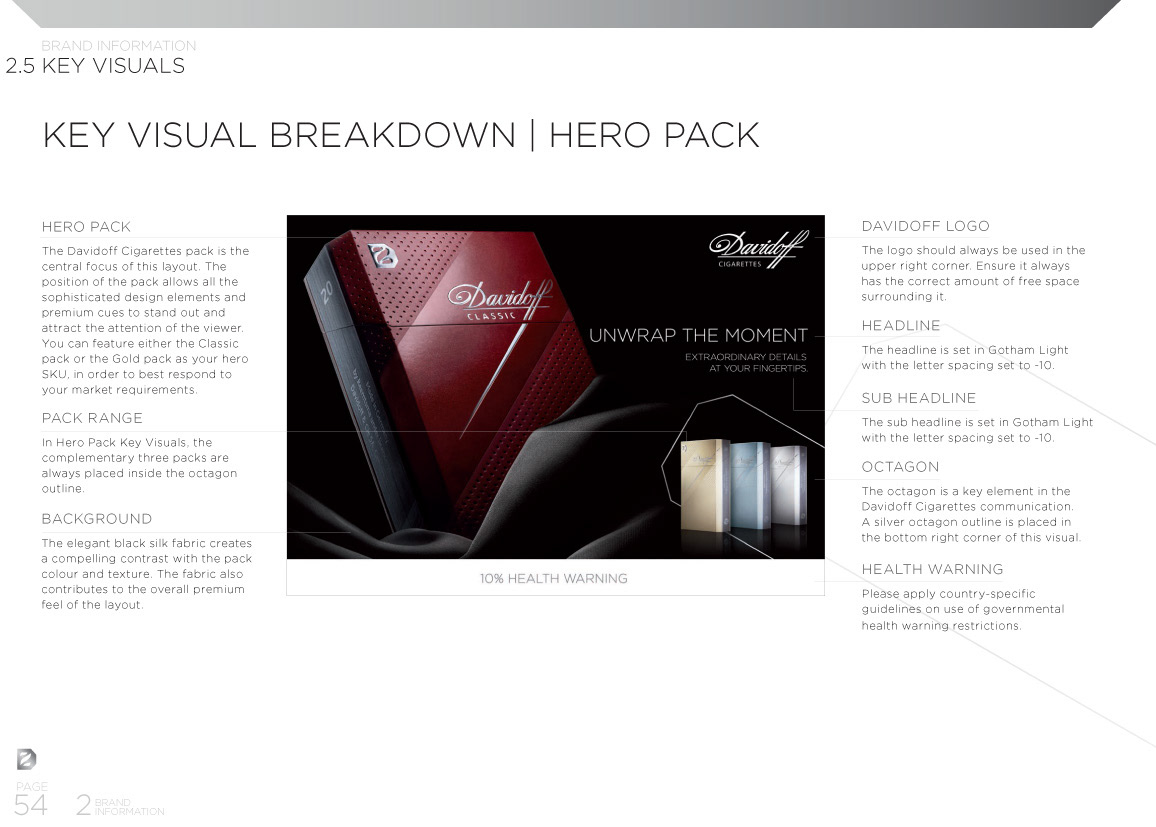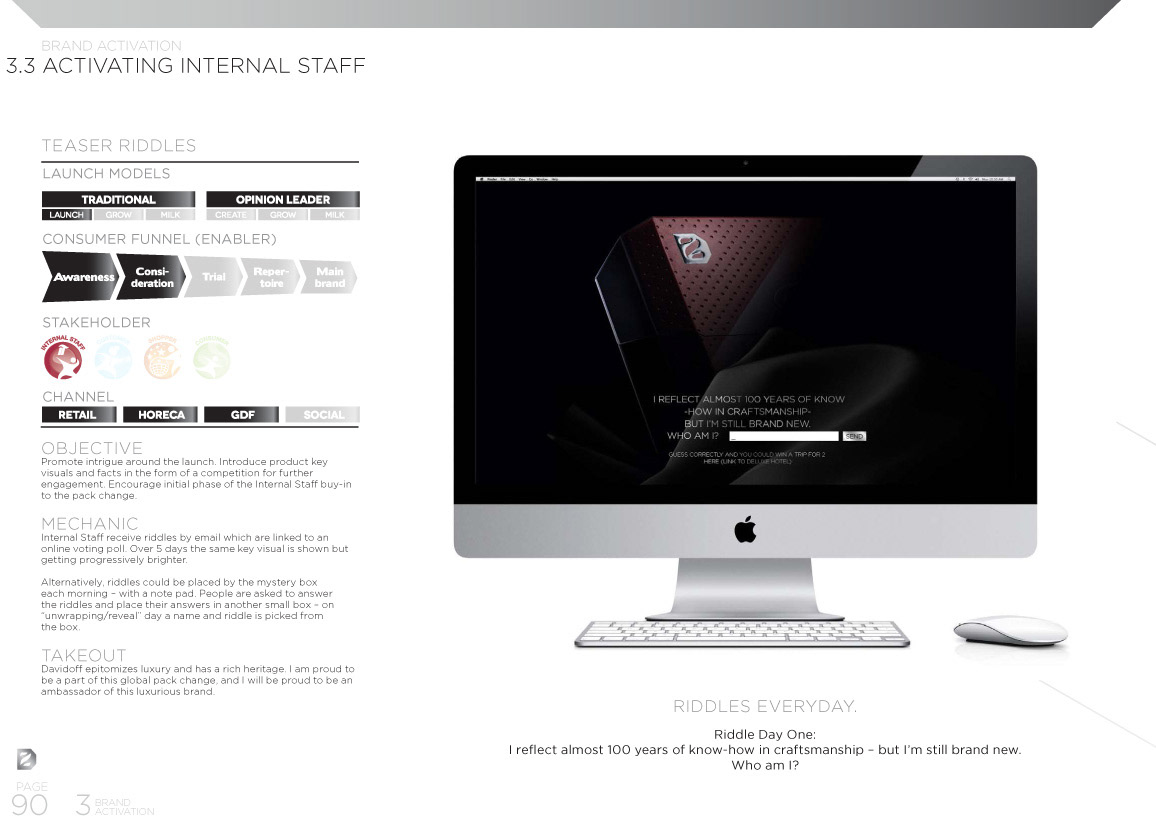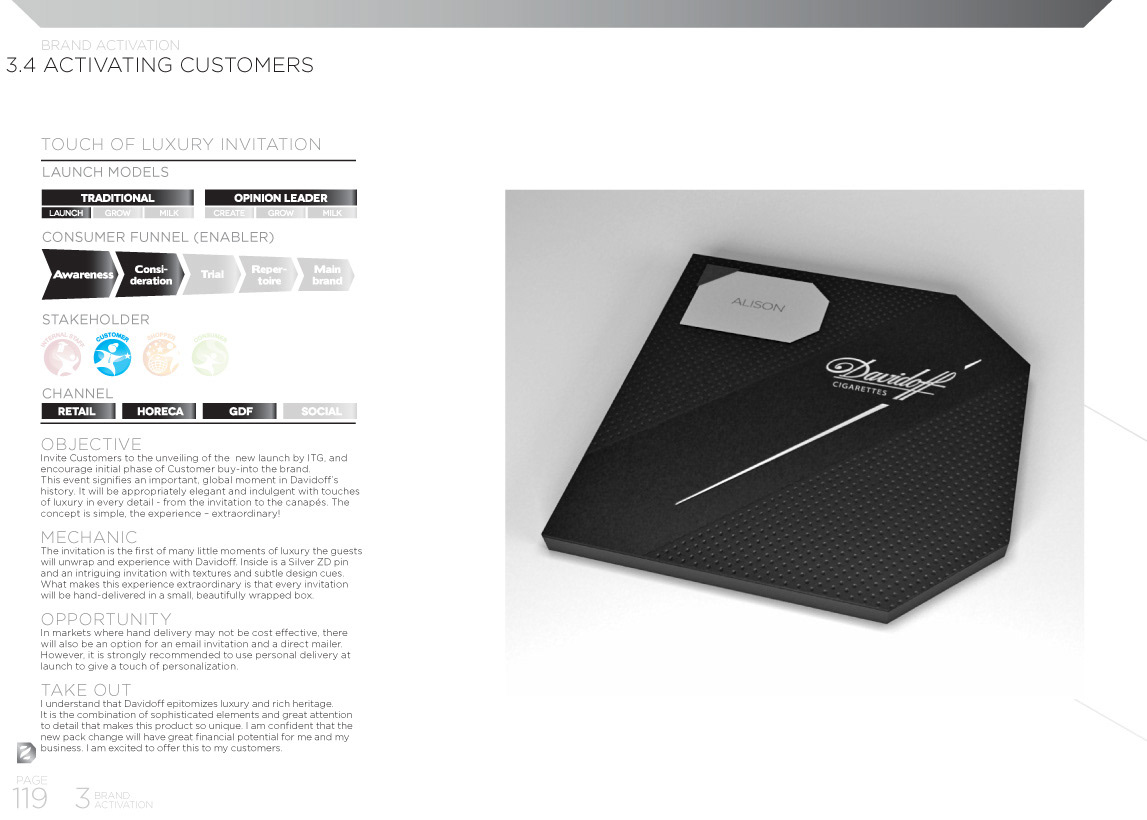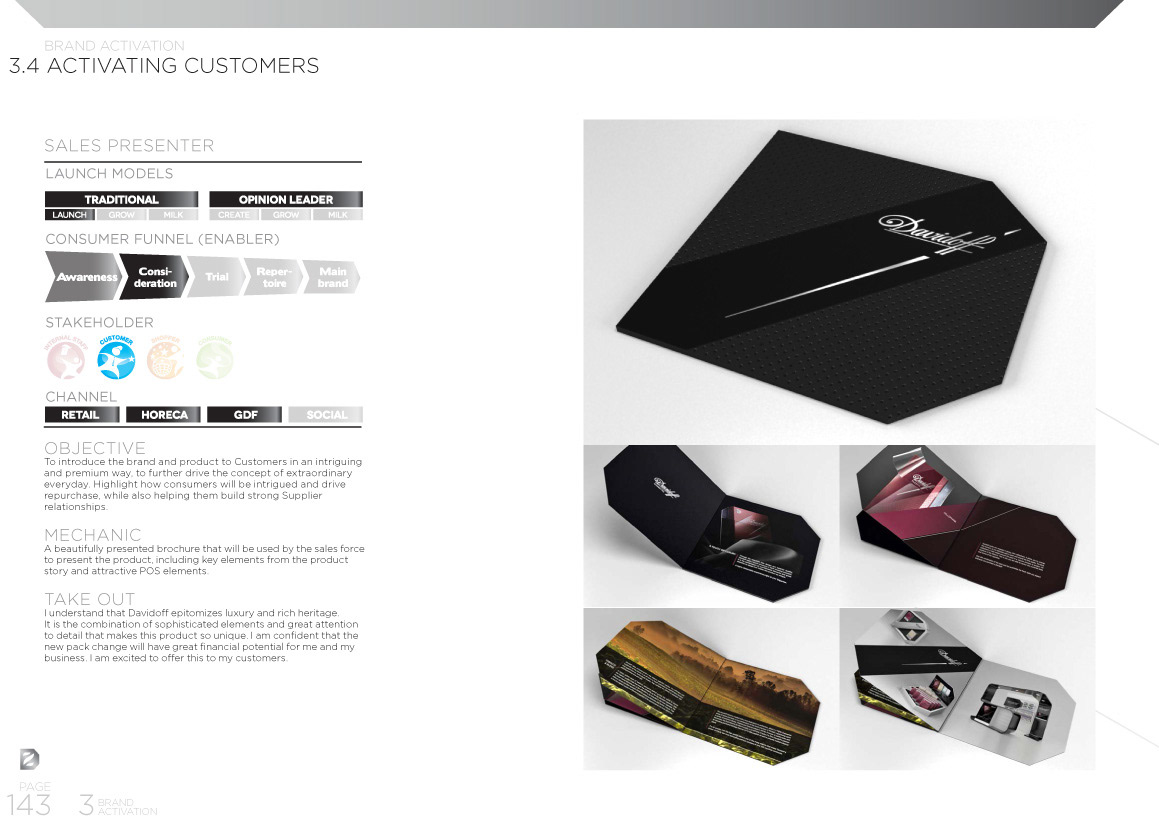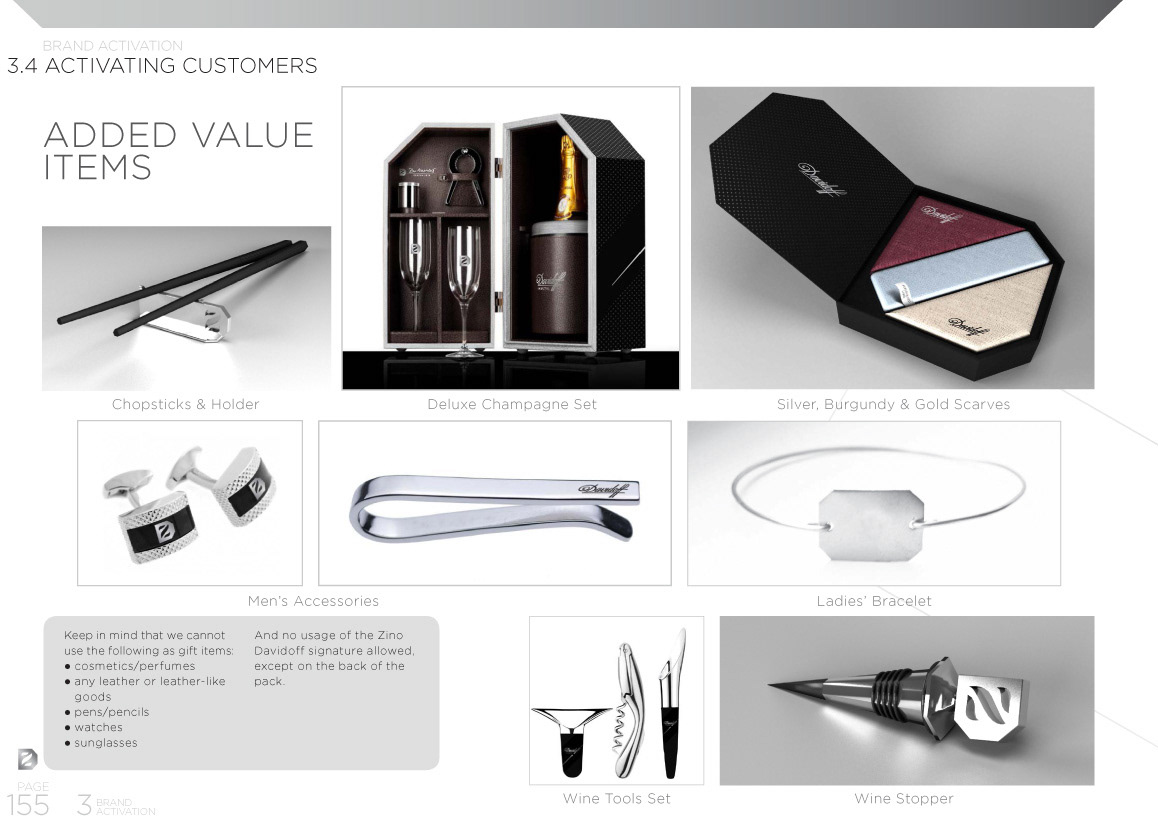 The product
Due to a growing trend of consumers seeking natural, additive-free products, ITG developed Gauloises Biodegradable. The range features biodegradable filters and packaging, along with additive-free tobacco – leaving less impact on the environment. Gauloises Biodegradable has been created for those who prefer an enhanced tobacco taste experience and for those who want to do something friendly for their world.
Creative Idea
We asked consumers to be friendly to their world by creating a platform that integrated nature into the urban way of living. Gauloises Biodegradable made this possible by letting consumers practice and participate in urban and environmentally conscious activities.